The Latest from JoAnn
Sun Kissed
Orchid Island series, book 1
From New York Times bestselling author JoAnn Ross, the first in a new series set in paradise. From its soaring mountain peaks to its turquoise lagoons, Orchid Island, the jewel of the Pacific, offers endless opportunities for romance to bloom.
Lani Breslin has had it with the mainland rat race. A free spirit in an eccentric family, she's returned to her Orchid Island home to live an idyllic life. And if her brother happens to send along a yummy hunk to seduce her? That's just fine with Lani.
Police detective Donovan Quinn's last case nearly killed him. Burned out and still recuperating from an injury, he escapes to the tranquility of Orchid Island to reboot his life. It's a sweet surprise to discover Lani has blossomed like one of the island's tropical flowers, even if the Bro Code says you shouldn't crave moonlit kisses from your best friend's sister.
As Donovan struggles to resist Lani's charms, matters get more complicated when her best friend's fiancé goes missing and he finds himself caught up in the chase involving the FBI, sunken treasure, and pirates. It's not easy solving a mystery when he keeps stumbling over his heart and may have to choose between the opportunity of a lifetime or a lifetime in paradise with the woman he loves.
A stand-alone sequel to Sunset Point.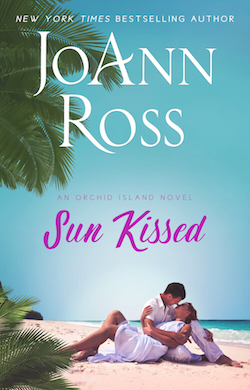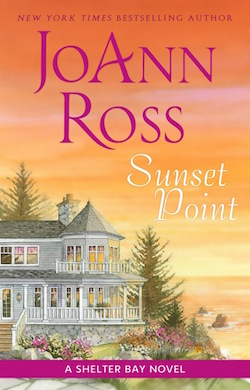 Previous Book
Sunset Point
Shelter Bay Book 10; September, 2015
Return to Shelter Bay with a story of destiny, desire, danger, and a sea captain's ancient curse that's become local legend.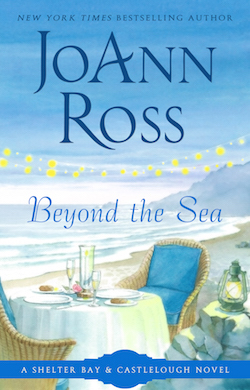 August, 2015
Beyond the Sea
Shelter Bay book 9; Castlelough book 5 
The romance Shelter Bay readers have been waiting for! 
While in Ireland to bake a wedding cake for movie star Mary Joyce, Sedona meets Conn Brennan, an Irish rock star who refuses to fit into any of her tidy, concise boxes. Unable to deny the sizzling chemistry between them, Sedona rashly throws caution to the winds, forgetting that she's never, ever, been attracted to bad boys.
Murphy Brothers Trilogy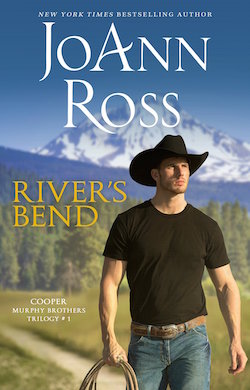 Welcome to River's Bend — Oregon's most western town where spurs have a job to do and cowboy hats aren't a fashion accessory.
Expanding her wildly popular New York Times bestselling Shelter Bay series, JoAnn invites readers to southern Oregon ranching country (where she grew up), home to the sexy Murphy brothers and the strong, passionate women who fall in love with them.
Orchid Island Series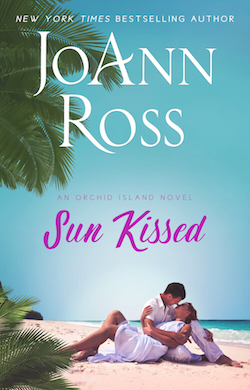 Sun Kissed, Book 1, coming November!
Escape to paradise on Orchid Island, the jewel of the Pacific–where the air is flower-scented and warm, translucent waters kiss sugar sand beaches, and quaint towns harkening back to the island's past are scattered about an unspoiled, lush green landscape. From its soaring mountain peaks to its turquoise lagoons, Orchid Island gives endless opportunities for romance to bloom.