Win a Beyond the Sea Belleek Irish Cottage!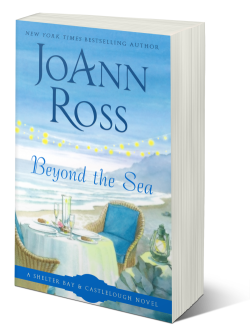 I'm so excited about my new shiny website going live just as I have a new book out! BEYOND THE SEA is set in both Shelter Bay and Castlelough, and is Sedona Sullivan and Conn Brennan's story.
To celebrate, I'm having a contest and three lucky people, chosen at random, will win two beautiful coffee table books: Oregon Coast Impressions (for the Shelter Bay part of the story), and The Most Beautiful Villages in Ireland (for the Castlelough part); a copy of any one of my previously published Shelter Bay or Castlelough books (subject to availability) in either Kindle, Nook, iBooks, Kobo, or print edition; AND that's not all!


Each winner will also receive this darling Belleek china "Quiet Man" cottage much like the one Sedona stays in during her visit to Castlelough. What this picture doesn't show is that there's an opening in the back for a votive candle that, when lit, causes the cottage to glow. I have one of my own and love it!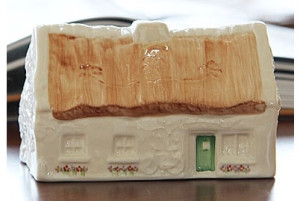 Now, you ask, how do I win? Well, the answer's easy peasy. All you have to do is email me at joann At joannross DOT com or from the contact button here on the site with Beyond the Sea Contest in the header, and tell me the name of the pub where Conn and Sedona first meet. If you don't happen to have a copy of the book handy, the answer can be found in the first line of the excerpt on the book's page on my website.

The contest runs until midnight, PDT, September 9th. Winners will be announced on my website, this blog, on Facebook, twitter, and in my next newsletter on September 10th.  I chat almost daily with readers on Facebook, which is probably the best place to find out about upcoming books. It's where I also share photos of such varied topics as hot guys, reader quotes, foodie stuff, pretty scenery (often where books are set), and, of course, cat pics. Did those even exist before the Internet?