Beyond the Sea Cottage Cover winners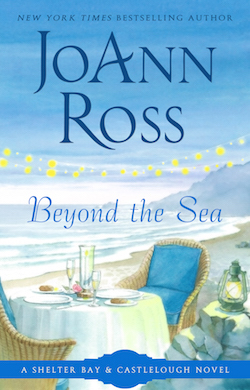 Thanks to all for entering my Beyond the Sea  Belleek cottage giveaway!  Since the response was so enthusiastic and larger than expected, I decided to give away more cottages and books than the three I'd originally planned in order to give more entrants a chance to win.
While trying with a muddled brain from a headache shot to figure out how many, Sweetie—who graduated in computer math when computers the size of semis and had to be kept in a cold room (he taught it to play chess, which shows how far technology has come!) —suggested, "Just go with the next prime number after three, which would be five." Which is what I did.
So, the five winners, chosen at random by a computer program which Sweetie, unfortunately, did not invent, are: Lori, from Southern CA; Patricia, from Fayetteville, GA; Angela, from Hicksville NY; Anne from Roswell, GA (hmm, the program must really like Georgia, lol); and Lisa from Randall, Wa. Congratulations! We'll contact you in the next couple days with more information on shipping addresses.
Thanks to all who entered, and for those who didn't win, I'll be having another cool contest on Sunset Point's September 29th publication day. But don't forget, you can pre-order Kindle, Nook, iBooks, and print copies now! Kobo soon to come! Just click on the book page for the cover copy, excerpt and order buttons. 
Happy Reading,
JoAnn