Homeplace
Book 1: Coldwater Cove Series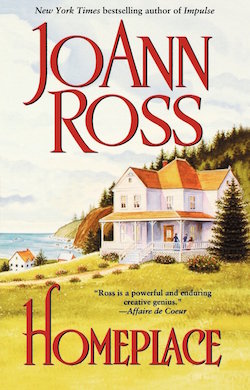 In this breakthrough novel, New York Times bestselling author JoAnn Ross pens a deeply affecting tale of a woman struggling with her unconventional family. . . and a deep longing for a love of her own.
Although high-powered attorney Raine Cantrell dreamed that success might make the father who abandoned her take notice, she is still very much alone. Then she gets an urgent call from three kids in trouble in her Washington State hometown, and suddenly Raine is returning to face unresolved feelings, unhealed wounds – and unexpected desire.
Sheriff Jack O'Halloran, a man with a tragic past and a daughter to raise alone, has three teens barricaded inside a house and the media clamoring for a story. He isn't ready for Raine to invade his territory – and Raine isn't ready for anyone to touch her heart.   Unable to deny the attraction, they decide to have a simple affair.   But they are about to discover that love is rarely simple – and that lives can change forever in a heartbeat.