Excerpt: Home to Honeymoon Harbor
Prequel Novella : Honeymoon Harbor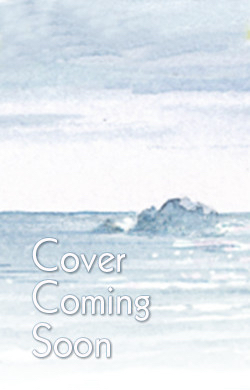 1
Spring 1985
Their eyes met across a crowded room. Not a ballroom or the formal parlor of an English country estate, like two characters in the Jane Austen novels Sarah Harper had been teaching at the University of Tokyo, but at the departure gate at Los Angeles International Airport. In a contemporary romance novel, it could have been a "meet cute" moment. But for Sarah Harper, it was more of a "why here? why him?" moment.
Sarah had every reason to hate John Mannion. All right, perhaps hate was a bit strong—as an English literature professor she valued the appropriateness of the perfect word—perhaps scorn would come closer. He had, after all, broken up with her at the very moment she'd been expecting a proposal. Only an hour after having made love to her! Loathe. That was it. She nodded, pleased that she'd nailed it. She loathed him.
Unfortunately, he seemed to have mistaken her nod as a gesture of acceptance, because even through the fog of cigarette smoke from those waiting to board, she couldn't miss the way those deep blue eyes she'd once drowned in zeroed in on her. Then, oh, damn, he bent, picked up a worn brown canvas backpack, left the check-in line, and began weaving his way through the standing-room-only crowd toward her.
The man whom she'd spent her entire life expecting to marry drew the gaze of more than one woman as he made a beeline for her. He was wearing dusty khakis, a rumpled brown T-shirt that displayed strong, tanned arms, and hiking boots. At six four, lean and lanky John Mannion had always stood head and shoulders above others. There'd been a time when Sarah had found him perfect.
She didn't need this. After the long ride from her Tokyo apartment to Narita International Airport, additional hours waiting to board (a control freak, she always arrived way ahead of time), then a twelve-plus-hour flight to LAX, during which she hadn't slept a wink, she was exhausted. Still ahead of her was a two-hour flight to the Seattle-Tacoma airport and a ferry ride before she'd reach her hometown of Honeymoon Harbor.
She looked down at her watch. She'd been first in line at the check-in and already had her seat assignment to Sea-Tac. Having no inclination to speak with the only man who'd ever possessed the ability to break her heart, she turned on the practical two-inch heels of her black pumps and strode toward the women's restroom, where she intended to remain until it was time to board.