Tangled Hearts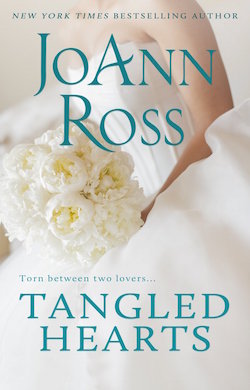 A poignant and powerful love story about a woman torn between two lovers: the husband she believed was dead and the fiancé she's about to marry.
Alanna Cantrell's world was shattered when Mitch Cantrell, her dashing foreign correspondent husband, was kidnapped before her eyes. After his death, she slowly, painfully began rebuilding her life.
She's about to be married to Jonas Harte, the ruggedly handsome, supportive contractor who restored her Victorian home, when she receives an out-of-the-blue call from Mitch, who's very much alive. Memories of Alanna sustained him through years of captivity. Now he wants his life — and his beautiful, beloved bride — back.
It wasn't easy getting past Alanna's formidable defenses and encouraging her to love again. As sympathetic as Jonas is to his rival's situation, he's determined to prove that he's the right man for the strong, independent woman Alanna has become.