River's Bend
Book 1: River's Bend Series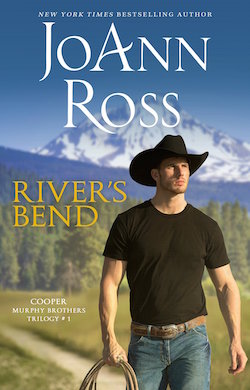 Welcome to River's Bend — Oregon's most western town where spurs have a job to do and cowboy hats aren't a fashion accessory.
Rachel Hathaway was living a fairy tale when she learned the hard way that fairy tales never warn you that the prince could die of a perforated ulcer, the creditors could end up with the castle, and it could be back to the ashes for Cinderella. With her storybook marriage shattered, Rachel vows to never, ever, risk her heart again.
No stranger to personal tragedy, Sheriff Cooper Murphy knows about starting over. When Rachel arrives in River's Bend to begin a new life with her young son, he realizes that the love-shy single mother is just the woman he's been waiting for. Although he wants to carry her off into the western sunset, Cooper knows that he'll have to be patient, move slow, if he wants to convince Rachel to believe in their own Happily Ever After.