"Christmas in Shelter Bay"
Book 7: Shelter Bay Series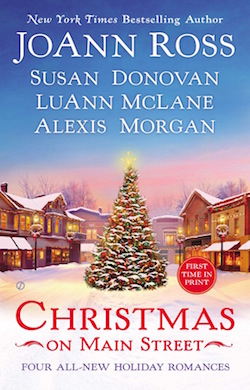 The story readers have been asking form appearing in the Christmas on Main Street Anthology! Cole and Kelli before their marriage in The Homecoming.
In "Christmas in Shelter Bay," New York Times bestselling author JoAnn Ross returns to Shelter Bay, where Kelli has long tried to keep her feelings for her friend Cole a secret. But when the local matchmakers conspire to send them to a secluded lakeside cabin, the two friends soon discover that a little love will keep them warm.