Meet JoAnn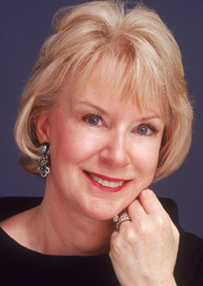 When New York Times bestselling author JoAnn Ross was seven-years-old, she had no doubt whatsoever that she'd grow up to play center field for the New York Yankees. Writing would be her backup occupation, something she planned to do after retiring from baseball. Those were, in her mind, her only options. While waiting for the Yankees management to call, she wrote her first novella — a tragic romance about two star-crossed mallard ducks — for a second grade writing assignment.
The paper earned a gold star. And JoAnn kept writing.
She's now written over one hundred novels and has been published in twenty-six countries. Two of her titles have been excerpted in Cosmopolitan magazine and her books have also been published by the Doubleday, Rhapsody, Literary Guild, and Mystery Guild book clubs. A member of the Romance Writers of America's Honor Roll of best-selling authors, she's won several awards, including RT Reviews' Career Achievement Awards in both category romance and contemporary single title. In addition, she received RWA's national service award and was named RWA Pro-Mentor of the Year.
Although the Yankees have yet to call her to New York to platoon center field, JoAnn figures making one out of two life goals isn't bad.
Currently writing her Honeymoon Harbor series (set on Washington State's Olympic peninsula) for HQN, JoAnn lives with her high school sweetheart, whom she married twice, in her beloved Pacific Northwest.
---
A Note from JoAnn
Dear Reader,
My grandfather McLaughlin (who kidnapped — with her consent — my grandmother, when her wealthier Cavanaugh family wouldn't permit them to marry) was a seanachie — an Irish teller of tales. My earliest memories are listening to the music of his lyrical brogue spinning grand stories of kings and castles, battles and banishments, magic and miracles.
Inheriting his love of storytelling, I wrote my first novella when I was seven-years-old and immediately decided to become a writer when I grew up. Taught by Grandda to think big, my youthful fantasies invariably involved me dashing off the great American novel in some Greenwich Village garret, hand carrying it to a New York publisher who would proclaim it brilliant and launch my career to both critical acclaim and commercial success, after which I'd move to Cape Cod and live among all the other rich and famous novelists.
Well, it didn't quite work out that way. I've written advertising copy extolling the wonders of everything from household appliances to diamonds to tires. For a few years, I wrote for a large metropolitan newspaper, only to feel more and more constrained by the rigid parameters of fact. It was then I reminded myself what I really wanted to do – what I'd always wanted to do: make up stories I could share with others.
Hardly a day goes by that I don't realize that by exploring my favorite themes of love, loyalty, family, and, of course, my favorite, redemption, I'm still following in my grandfather's footsteps. In all his tales, heroes and heroines ventured forth on perilous quests against seemingly impossible odds, slaying myriad dragons along the way. Tyrants were toppled, lovers united, the wicked were punished, justice prevailed in the end and the good always lived happily ever after. And isn't that what the best stories are all about?
xoxo,
JoAnn