Quote of the Day: A Woman's Heart & Steamed Clams
Today's quote is from A Woman's Heart, the first in my Irish Castlelough series. Rory and the Lady also appear in Briarwood Cottage, a Castlelough novella.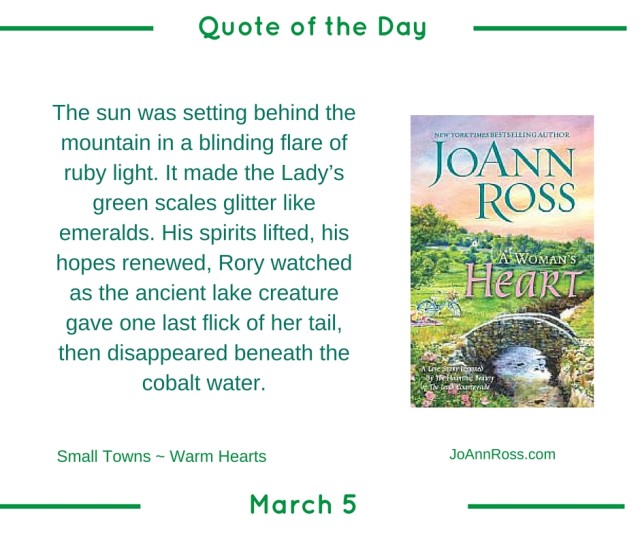 And thanks to a year-round Farmer's Market and fabulous fish mongers, tonight's dinner is locally harvest clams steamed in butter and amber ale with grilled sourdough bread. The recipe can be found in the back of Sea Glass Winter, but when the book was printed, unfortunately someone took out the # sign, so the recipe reads 1-2 clams. It should be 1-2 pounds of clams!