Quote of the Day: Magnolia Moon & Southwestern Salad
Magnolia Moon is the third book in my Callahan Brothers trilogy, set in the Louisiana bayou.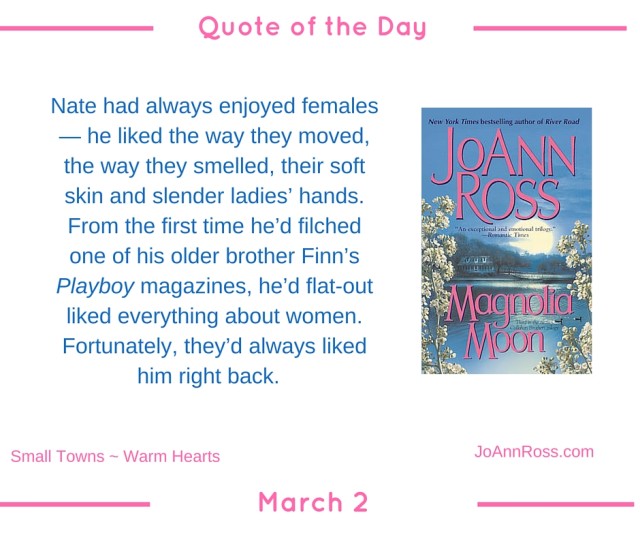 I had some grilled flank steak I'd marinated with southwestern seasonings, two extra ears of grilled corn, and roasted red thyme- seasoned red potato pieces left over from dinner a couple nights ago. (I'd grilled the extra corn knowing I was going to have left over steak.) I tossed the potatos into a frying pan for a couple minutes to crisp back up, mixed them, the steak, and corn I'd cut off the ears with blue cheese, cherry tomatoes, green onions, and blueberries.
Then I put them atop mixed greens and dressed it all with a simple red wine/balsamic vinaigrette for a dinner salad I served with grilled sourdough bread slices I'd brushed with California Virgin Olive Oil. It was a yummy way to use up leftovers. It also had me missing my kitchen garden that allows us not to have to buy greens or herbs from late May-October. This year, with more room, I plan to add corn.