Sunset Point publication countdown excerpt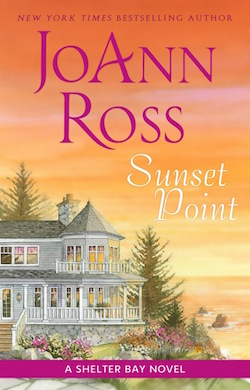 Counting down to Tuesday's SUNSET POINT release, here's a new excerpt:
"Are you always this outspoken?"
"Yeah. I guess I am. And while I'm not trying for any hero points you might want to assign me, having watched guys dying all around me during various deployments, especially during Fallujah, I realized exactly how short life can be.
"So"—Nate shrugged—"I decided that if I managed to make it back alive, I wasn't going to waste time playing needless games. Am I intrigued by the captain's plans for us, whatever they might be? Yes. Putting that aside, if you were to ask if I'd wanted to back you up against the marble wall of the courthouse and kiss you hard and deep right out of those sexy high heels earlier today, that would be a hell, yes.
"But right now, my only agenda is that I felt like some shrimp and crab étouffée, and you're a  lot more appealing dinner companion than the captain."