Win a Sun Kissed Orchid Island Spa Basket!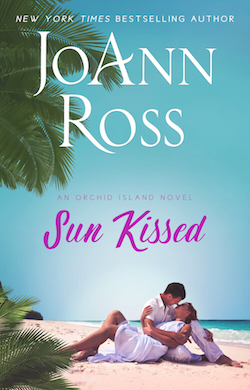 I'm so excited!  To celebrate Sun Kissed, the first in my Orchid Island series, I'm giving away this tropical island spa basket to two lucky entrants, who'll be chosen at random! I love tropical scents, especially when dark winter days start to feel as if they're going to last forever and I need an escape to some place warm and sunny. 
The basket includes:
Mango Mandarin (10oz) Shower Gel
Bali Mango (8oz) Body Lotion
Two Sided Wooden Manicure Brush
Wooden Pedicure Groomer
Coconut Citrus, Mandarin Mango, and Pomegranate Peach Shower Gels & Bath Fizzer
Belgian Chocolate Seashell
Mango Rum Fudge
Coconut Rum Fudge
Milk Pistachio Chocolate Bar
White Chocolate Coconut Truffle Bar
White Chocolate Macadamia Cookies
Almonds and Sea Salt Dark Chocolate Bar
Sunshine Fruit Tropical Fruit Mix
AND Tropical Fruit Flavored Bonbons!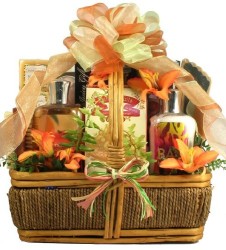 To enter, just tell me the name of the Sun Kissed heroine (hint, it's on the book page) in the comments below or email from my contact page with Sun Kissed Contest in the header. The contest begins now and, because Sun Kissed comes out during Thanksgiving week, to give people more time, it ends at midnight, PST, on December 1st. Winner will be announced December 2nd here on the blog, and on my Facebook page.